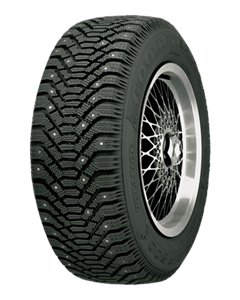 235/55R17 GDYR UGRIP[1] 103V XL
The studded SUV tyre for extreme winter conditions
The eco-friendly UltraGrip 500 SUV is designed with an aromatic oil-free tread compound and the innovative Stud Anchor Technology System (SATS) to keep all studs firmly seated at all times. The optimum stud distribution pattern gives maximum grip, along with the environmental benefit of reduced noise levels.
Features
Excellent performance on snow and ice
Aggressive traction on winter roads
Enhanced cold-weather steering
Reduced risk of aquaplaning
How we compare...